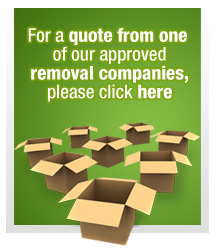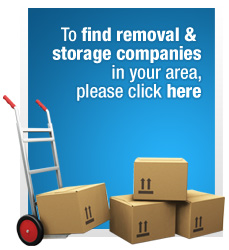 ---
Find Removal Companies Online and compare the cost of moving using our network of house removals near me.
Using our nationwide network of removal companies, we submit your quote to our partner network for competitive free online quotes from local reliable removal companies.
Our dedicated removals website finds you the right removal companies that offer moving services nationwide from a budget man van outfit to national accredited firms using our comprehensive directory who offer approved moving services. If you're moving or simply want something picked up and delivered to your doorstep just fill out the one quote form which is sent to 6 local movers and furthermore it's FREE.
Your request is forwarded to the nearest removal companies local to you and to firms that offer the closest service you require. Alternatively, browse through our removals categories to find the correct company in your area and contact them directly. With access to reliable large and small removals, you are sure to get a good mixture of quotes suited to your requirements.
Use the above search box and find removals local to you by entering a postcode for a list of removal companies in the area.
Removal Companies Online is the definitive place to get the most cost-efficient quotes online and give you a good insight into what the price will be and what is included in your move. The move can be any type you desire as our accredited companies are vetted so you don't have to worry about a thing on the day of the move because they can handle anything you throw at them. Removal firms are ideal at submitting you with an instant quote, but they will probably need to do a house survey to assess the final costs of moving to your new home.
Many removals offer warehousing and storage facilities if you are not ready to move into the new home straight away these services are ideal if there's a break between moves. So you can purchase another property at a later date and then have your belongings moved at that point also self-storage options are available to you if the new house is smaller than previous one.
With GPS in their vehicles so you can track the whereabouts of your furniture and get an expected time of arrival. They also have movers' equipment such as trolleys, winches, removals lifts and tail lift vehicles to make the job easy.
The removal services cover home moves, house clearances and self-storage solutions for the storage of any possessions/furniture, and you can get to them easily 24 hours a day in some circumstances. They have reliably trained staff with liability insurance to cover your possessions if there's a problem with the move such as breakages or an accident.
Not only are professional packing services available but bubble wrap, protective materials and packing boxes are available either free of charge or to purchase.
Movers in the UK give you excellent value for money and the experience held by these companies allows them to offer you informed reliable advice when it comes to suggesting the best removal strategy for your project. Once you know the date you are going to be moving house, you should contact relocation firms straight away.
Many of the removals on our directory offer weekly, and daily container shipments to worldwide destinations as this is the best way to move your belongings when leaving overseas from the UK. Including international shipments to Australia, New Zealand, USA or Canada offering free international removals quotes.
In the South East of England, we have ample European movers and worldwide shippers that supply you with removal and storage services and give competitive container shipping quotes. The South West of England has plenty of types to help you move to worldwide locations from London using Worldwide removals that cover international moves from the UK.

There is no middleman, we go direct to the source and you will get a response the same day or within 24 working hours. All the companies featured on our directory are professionally run companies who all have websites, email addresses and of course phone numbers.

Removal companies in London we have tonnes of man and van outfits that can satisfy your requirements for any move be it a student or NHS move at a budget price.
With London's removal companies, you have plenty to choose from be it a man and van or an approved removal company who can quote you for moves in the capital. These companies are great if you're emigrating to another country which is a massive undertaking in your life and needs handling by the best shipping company to ensure these priceless possessions are in safe hands and arrive in a timely fashion. So study the estimate carefully and make sure everything is accounted for customs clearance and delivery to the end location.
In the West Midlands and East Midlands, we have loads of removers who do professional moves and man and van guys who offer domestic home furniture moves. In the North East of England, our movers have plenty of experience and provide free home removal quotes online that include moves to Europe.
Looking for Scottish movers who do UK and European moves then we have plenty to choose from for removals of this kind from removals in Scotland.
Get online quotes 7 days a week 24 hours a day or even at the weekend is a good time to book your move while you're off work. House removals can be fulfilled by one of our affiliate partners whether you're looking for a budget office move contact our members at any time.
The removal companies within this directory site supply a wide range of assistance for businesses in addition to domestic and piano moves. The benefits available from our removers include packing belongings safely to protect them in transit and a dismantling service for items too big to go through doorways.
Please check out the man and van section by clicking here
If you're looking to find online conveyancing solicitors who offer quotes online in an instance, so compare approved conveyancing companies from established solicitors.
Be it conveyancing for a move and you are selling up or to remortgage then you can get instant quotes online to compare the best solicitors, so just visit this page and fill out the form for conveyancing online.